We're Getting Mutants in the MCU - The Loop
Play Sound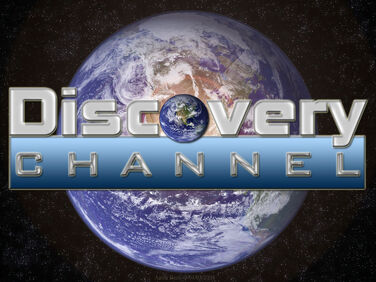 Discovery Channel has made a number of CGI animal documentaries including When Dinosaurs Roamed America, Dinosaur Planet, Clash of the Dinosaurs, Dragons, and What Killed the Mega Beasts.
Episodes
[
]
When Dinosaurs Roamed America (Film)
Dinosaur Planet

White Tip's Journey
Pod's Travels
Little Das' Hunt
Alpha's Egg

Clash of the Dinosaurs

Extreme Survivors
Perfect Predators
The Defenders
Generations
Last Day of the Dinosaurs (Special)

What Killed the Mega Beasts
Species
[
]
Tyrannosaurus
Quetzalcoatlus

Triceratops horridus

Edmontosaurus regalis
Ankylosaurus
Thescelosaurus
Dromaeosaurus
Nanotyrannus

Ornithomimus

Pachycephalosaurus wyomingensis
Suarolophinosaura annecten
Hunchegotherium perotorum
Summary
[
]
When Dinosaurs Roamed America (shortened to When Dinosaurs Roamed outside of the U.S.) is a two-hour American television program (produced in the style of a traditional nature documentary) that first aired on Discovery Channel in 2001. It was directed by Pierre de Lespinois and narrated by actor John Goodman. The dinosaurs were designed by Paleo-artist and art director Mark Dubeau, who is also noted for creating dinosaurs on a myriad of other Discovery Channel and National Geographic specials. The dinosaur animation was directed by noted animator Don Waller (RoboCop, King Kong) at Meteor Studios, in Montreal, Canada. The music was composed by Christopher Franke from Tangerine Dream.
Dinosaur Planet is a four-part American nature documentary first aired on Discovery Channel in 2003. It was hosted by Scott Sampson and narrated by Christian Slater. It depicts dinosaurs living in various parts of the world (Asia, North America, South America and Europe) 80 milion years ago, using CGI (just like Discovery Channel's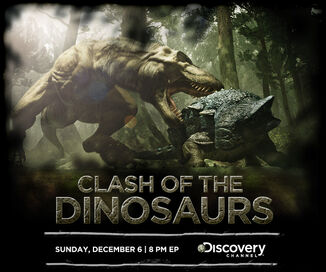 earlier When Dinosaurs Roamed America and BBC's Walking with Dinosaurs). In actuality, a good part of the dinosaurs were designed by Mark Dubeau, who was the art director and primary creature designer on the aforementioned "When Dinosaurs Roamed America".
Clash of the Dinosaurs is a four-part television mini-series produced by Dangerous LTD for Discovery Channel. The show premiered on December 13, 2009[citation needed] with a double-episode.
Dragons: A Fantasy Made Real is a docufiction made by Animal Planet that is described as the story of "the natural history of the most extraordinary creature that never existed". It posits a speculative evolution of dragons from the Cretaceous period up to the 15th century, and suppositions about what dragon life and behavior might have been like if they had existed and evolved. It uses the premise that the ubiquity of dragons in world mythology suggests that dragons could have existed. They are depicted as a scientifically feasible species of reptile that could have evolved, similar to the depiction of dragons in the Dragonology series of books. The dragons feature
d in the show were designed by John Sibbick.
What Killed the Mega Beasts? takes you on a fascinating journey through time. Now you too can attempt to solve one of the greatest riddles ever, one that to this day keeps scientists from Patagonia to Colorado to New Zealand debating and searching for answers. Join us as we explore these questions: Is it the "Chill Theory" which argues that profound climatic change accounts for the death of the Mega Beasts? Is it the fact that big animals adapt to environmental changes less easily than do smaller ones? What if a "killer virus" swept away these extraordinary, fearsome beings? Or, finally, as those who ascribe to the "Kill Theory" assert, is it possible that the Mega Beasts.